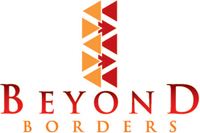 We Dress Up Your Dreams!
Planning Your Destination Wedding
If you're looking for a unique way to say "I do" while surrounded by your closest friends and family members, a destination wedding in a romantically exotic locale is ideal.
Having a destination wedding allows you to exchange vows in a stunning paradise. Whether you envision your ceremony on a white-sand beach, overlooking gorgeous mountain ranges or in a beautiful garden, the options for locations are as limitless as your imagination.
Exchange wedding vows in some exotic tropical paradise, squeezed between azure blue seas and verdant hills…where the stretches of silvery sands, swaying palms and the soft murmur of the sea inspire the love in you….
Imagine exchanging vows with your beloved on your wedding day, decked like a princess against a palatial backdrop.

The Experts
While a destination wedding is a unique alternative to a traditional wedding, it is most successful when planned by an expert, as destination weddings require considerable planning and research. Excellent service and personalized celebratory events are what Beyond Borders have perfected.

Fabulous Destinations For Your Destination Wedding
From our most popular destinations in Thailand and the Islands in the Indian Ocean – to palaces in India & castles in Europe, or even halfway around the world to Fiji and Australia, the options are endless. We have your perfect destination.

Wedding Themes
Whether you're a style maven or style-challenged, our Wedding Style section will help you narrow down your wedding look and find genius decor ideas to put it all together. Not sure where to begin? Envision a few wedding themes that suit your personal style. Whether it's a vintage look that reminds you of a bygone era or a homespun look that's as comforting as your living room, there are so many options. Also think colors, patterns, and symbols that are meaningful to you: A pretty patterned pillow can inform an entire wedding theme. Your wedding style can also be inspired by your city, the season, and your favorite hobbies.

We've even seen weddings themed after songs, children's books, and poems. This is also the time to determine the formality of your wedding. Once you've nailed down your wedding style and formality, it's time to start thinking of creative ways to tie in your theme. Great places to tie in wedding themes include your stationery, lighting design, centerpiece vases, and tablecloths. For example, for formal wedding themes like black-and-white Art Deco, get mirrored vases with simple white flowers, architectural-inspired invitations, and a dramatic gobo light of the famous Chrysler building. Tip for the taking: Don't be afraid to think outside the typical season-inspired fall wedding or three-color combo theme to pull off a wedding style as unique as you.
Wedding Invitations
The Wedding invitation card reflects the emotions and the style of wedding that would take place. An invitation card could change the mood of the guests for attending the wedding. If the card is not attractive enough it surely won't draw the guests to the wedding. So it is necessary to get a good wedding invitation card. The invitation card could have the messages that the couple would want to express to the guests. The wedding invitation card should contain a clue of a wedding theme that is decided. Uniqueness of the wedding invitation card comes with originality.
Welcome Letters for the Guests
Invitations & welcome letters are essential parts of every wedding and everyone wants to make it more special and a cut above the rest.
An array of words dipped in emotions paints the canvas of invitations with brush of tender feelings, requesting your loved ones to grace the auspicious occasion.

Wedding invitation quotes and Welcome Letters play an instrumental role to make your guests attend the most important day of your life.
Wedding Photography
Wedding is a very special occasion for the people who are getting married and everyone wants to capture the beautiful moments to make them eternal. This is where the Wedding Photography comes into the picture. Wedding Photography is not only used to capture the moments but also to make it a cherishable experience for lifetime.
The most important job of a wedding photographer is to capture a fleeting moment and freeze it in time, capturing all the candid moments of love, anxiety, laughter and much more of the bride and the groom.
Wedding Traditions

Blending wedding traditions of the bride and groom is what makes your wedding day uniquely yours. We know wedding traditions and customs can be tricky, but we'll teach you the significance behind these treasured customs. Our Wedding Customs channel has all the tips and advice you need to pull off a perfectly culture-infused wedding ceremony. Seriously! We have wedding ceremony ideas and etiquette for any tradition: Asian weddings, Indian Weddings, Catholic weddings, and more. Looking for subtle ways to incorporate your heritage? We have all the info on wedding customs for flowers, wedding rings, and even entertainment to help you embrace your culture and family heritage. Here, you'll also get the ins and outs of the perfect wedding toast, as well as ceremony etiquette like receiving-line tips and how to smoothly get guests from the ceremony to the reception.

Trying to find the meaning behind a specific wedding tradition like the cake cutting? We have wedding custom guides and glossaries to give you the history and meanings behind a host of wedding traditions from around the world.
Wedding Mandap
A mandap is the platform where wedding ceremonies are performed. The mandap is one of the most important ingredients of every Hindu wedding ceremony. The wedding mandap is a sacred structure based on the four poles, under which the bride and groom exchange garlands and perform other rituals of wedding. It is under this sacred mandap where the wedding ceremony takes place in the presence of friends and relatives. Hindu traditions also say that the four pillars of the wedding mandap symbolize the parents of the bride and the groom and the critical role they have played in bringing up their children. In the center of the mandap is the sacred fire, a symbol of God, where the main wedding process takes place.
Wedding Mithai
Be it any occasion, wedding mithai/sweets have always played a major part in Indian weddings. It is sort of compulsion to add sweets in the wedding feast's menu because it is a joyous occasion and people want to express their happiness by distributing sweets. The Guajarati wedding mithai/sweets comprise of the Son Papdi. Marwari's have special badam katlis, sweets made of fresh almonds, made for the weddings.
Wedding Transport
Does your wedding call for a horse-drawn carriage or white stretch limo? A Bentley or classic Cadillac?
Your wedding day transportation is more than just a way to get from point A to point B; it's an opportunity to make a statement. So when it comes time to decide on your wedding car, look for a ride that matches -- and even enhances -- your wedding day style. When you start scouting wedding car ideas, make sure they have the sort of wheels you're looking for -- probably not a problem if you're looking for a classic white limousine, but maybe tricky if you have your heart set on a vintage Aston Martin. You can get a wide selection of styles, from classic Rolls-Royce to American-made muscle cars. And remember, you're free to think outside the automobile when it comes to wedding transportation. We've seen weddings where the couple made their getaway in boats, wagons, helicopters, and even parade floats! Remember: Your wedding car will be in plenty of pictures, so you want to make sure you pick the right ride.
Flower Decorations
Your wedding flowers will be one of the most photographed details of your wedding (besides you, of course!), so it's important to pick wedding centerpieces and bouquets that truly fit your wedding style. We offer you a host of centerpiece ideas ranging in style from casual and rustic to formal and glamorous. You can even search for flowers by color so you can be sure to pick wedding bouquets and centerpieces that match your style.
Catering

To make the wedding ceremony more special, certain wedding preparations are required. Pre-arrangements like performing rituals such as Tilak, sangeet, mehndi and haldi, deciding the venue for the ceremony are among the important tasks.
On the main day, arrangements for stage decoration, hall decoration, and music bands shall be made well in advance. The most important task of choosing a right caterer remains the foremost requirement for the main day. Choosing a right wedding caterer requires lot of research and planning to set the wedding in a best possible way.
We will help you with choosing the right choice of caterer and food for every event of the wedding celebrations.


Wedding Songs
Every tradition has its peculiar songs that are sung. Various songs are sung during the wedding. The wedding songs are really melodious and one can really enjoy it thoroughly. A list of songs is prepared on all the selected songs of groom, bride, and the family members of both side . These enchanting songs further enhance the wedding mood . Wedding is an occasion that is cherished for lifetime by the couple thus the wedding songs should be such so that they add to the beautiful memories of the wedding.
Wedding Entertainment
Wedding Entertainment is as important as the wedding itself in India. People come to celebrate Indian weddings as it is a bona fide occasion for joy. Coupled with the fact that it is a one time event and also a joining of two family streams it involves the larger community as well. Wedding Entertainment in India is a grand affair that begins well in advance of the actual wedding.
The quality of Wedding Entertainment depends on the purse strings of the family involved. The richer the family the more ostentatious the celebrations. In India the rich and the beautiful have taken it to new heights. Today it is common to have famous film stars dance at one's wedding. Famous professional dancers and dance troupes are also called for the wedding. Magicians too are called at times to perform for both adults and children at weddings.
Wedding Music
There is different songs and music for Mehendi, sangeet, the main wedding day and Bidaai, departure of bride. In Mehendi ceremony the female relatives and friends of the bride apply Mehendi on the bride's hands and sing songs and dance. This ritual is mainly famous in the Gujarati weddings. The ladies play the beats on "Dhol" and other women dance and sing. In Gujarat, the women perform the traditional dance- Garbha and Dandia.
On the main day, the music is played in Baraat, the arrival of the groom. His friends and family members dance in front of the horse seated groom. They bring the groom to the wedding venue amidst a cheerful atmosphere.
The main day of the wedding also includes the foot taping traditional and modern songs. If the professional performers are hired, they usually entertain the guests by playing famous Bollywood songs. People like to dance and cheer hence the performers choose the songs with lots of beats and rhythm. The Bidaai ceremony also has wedding music
The list of services does not end here, as each guest has individual needs and wants to have a dream wedding. We shall strive to give you the most memorable moments for the most important day of your lives!