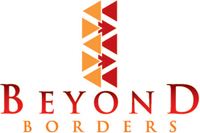 An incentive is a perfect way for a company to reward its client's appreciation for their patronage. We at Beyond Borders help you plan your incentive or meeting with utmost precision.

While co-ordinating audio visuals, communication equipment & delegate registration & maximising corporate brand visibility, our highly qualified & experienced team will also help from choosing the right destination to a selection and booking of hotels. Flight bookings with the most convenient connections, visa's, travel insurance, airport transfers & ground handling. And that's not all, while the business sessions are underway; we will make sure the spouses (if accompanied) are equally entertained.


Why Us

There is an old Indian proverb that translates as "it takes a village to raise a child". It may have been invented as a child-rearing philosophy, but in putting together the constituent parts of a successful event, the same adage applies.

From audiovisual and tech companies to transportation providers, caterers to set designers, the list of suppliers to bring an event, conference, exhibition or seminar together can grow longer than expected, very quickly. Choosing individual companies to handle the different aspects – can seem like a daunting task.

Not every category of supplier has specific industry knowledge and thus may not be able to understand the finer requirements that accompany the profile of each guest event.

Knowing how to choose your supplier can raise your event to a higher level.
At Beyond Borders Travel Management Company – we know the right approach for every event and we understand the business with different types of requirements for different companies. We pride ourselves in disseminating creative and technical programming for our valued clients. 

Whether it is a small retreat for the Board, or an annual global sales conference – deciding what to tackle in-house and what to outsource to an event management company is a more complicated task.

We at Beyond Borders can take up the stress from your company. As a reputed company we have established relationships with suppliers of every type, know the industry qualifications, and carry more clout with suppliers as we use them over and over.

Significant Advantages To Your Corporate Are
One is minimizing the operational burden on the company/corporate hosting the event.
Putting a one point person in charge of checking in and updating with the event management company which takes less of a toll on your company staff hours and stress levels.
Additionally, hiring a single event management company makes them a "one stop shop" making them the ideal go-to guys for complex events.
The general rule of the thumb is that events are best left to experts to avoid the hassles and the potential for a crisis situation.
Beyond Borders Travel Management Company Pvt. Ltd., offers you a quality of service that surpasses your expectations.