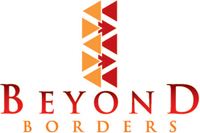 Overview
We understand your need to get things done anyplace, anytime. With us this means getting them done in total luxury, as you bask in the friendly, personalized service at Beyond Borders Travel Management Company Private Limited. Backed by excellent global suppliers we are committed to providing individuals, groups and corporate clients with an unparalleled level of service, ensuring your travel experience will be one to remember.
Who We Are
The Travel Management Company in Mumbai -
India, who, with its depth of knowledge & vast experience has earned reputation not only within the region but also across continents.

Our Commitment
To be a company that sets new standards -
in performance, recognition, reward management and is, by its very nature, extraordinary!




Company Philosophy
"To continually strive to overcome mediocrity -
to get our hand dirty, to celebrate success, to deliver without expectation and to always have fun in doing so!"



We Have …
The Expertise And Experience
The Capabilities And Capacity
The Creativity And Innovation
The Drive And Passion

Our Business, Experience & Leadership
A recognized corporate and leisure retail travel company offering complete logistical travel support.

We provide complete corporate travel solutions for conferences, incentives, meetings, product launches, offsite functions and events, both regionally as well as globally.

From conceptualization, design, implementation, through to execution, evaluation & communication of results.

Working with our clients in creating in-house incentive & motivational campaigns.

How We Do Business
By adhering to the most stringent of standards. Employing and retaining a team of colleagues that collectively have the highest skills set within the industry, are passionately driven to perform and to share in the company rewards.

Never become complacent – ensuring we remain at the forefront of product, technological and industry related developments – offering clients new, refreshing and creative ideas that are extraordinary.
And finally, listening to our clients needs and developing a dynamic partnership of facilitator and organizer through complete dedication and personal interaction on all levels.